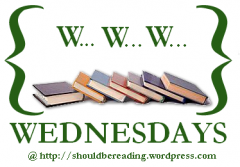 To play along, just answer the following three (3) questions…
What are you currently reading?
What did you recently finish reading?
What do you think you'll read next?
I am currently reading Sharyn McCrumb's [amazon_link id="B000MWFFS8″ target="_blank" ]The Hangman's Beautiful Daughter[/amazon_link]. I have just been tearing through her books, but this one is fairly dark! Still good. I think I should finish it before too long, and then it's R.I.P. Time.
Speaking of which…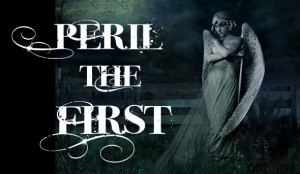 I'm doing it this year. I am not playing around. Four books or bust! Actually, I think I have a shot this year since I seem to have figured out, at nearly 40 years old, how to read a little faster. Better late than never.
I recently finished [amazon_link id="0451197399″ target="_blank" ]The Ballad of Frankie Silver[/amazon_link] by Sharyn McCrumb (review).
I am not sure which books I'll read next yet, but I have several ideas. Sharyn McCrumb books count for the R.I.P. Challenge! [amazon_link id="0345369068″ target="_blank" ]If Ever I Return, Pretty Peggy-O[/amazon_link] arrived in my mailbox today via PaperBackSwap, so maybe that one. Looking forward to the challenge, as I do every year.