Lee Daniel Kravetz's Strange Contagion: Inside the Surprising Science of Infectious Behaviors and Viral Emotions and What They Tell Us About Ourselves was born out of tragedy. A series of teen suicides among students and alumni of Palo Alto's Gunn High School suggested an epidemic was underway. Kravetz, a new father and resident of Palo Alto, was concerned about his community. What was causing these students to commit suicide? Could the epidemic be stopped? How? These questions prompted Kravetz to explore the way emotions and behaviors are communicated in a society.
Kravetz learns that emotions are not terribly different from communicable diseases. We are highly suggestible creatures, and the emotions of others are easily transmitted. We catch everything from the goals of others around us to courage or bravery or fear to the host of feelings, positive or negative, that others around us bring into the room.
In fact, we are so susceptible to the spread of viral emotions that we don't really even need to come in contact with individuals to be influence by them. Their emotions can be communicated through others who bring them to us or even through social media. As Kravetz says, "role models are so influential that oftentimes we don't even know whom we're modeling—or that we're modeling them at all. And that at once enthralls and frightens me" (118).
Given our current social and political climate, the concepts that Kravetz discusses are frightening, but they also explain a great deal about the collective mood on both sides of the political spectrum. Kravetz doesn't have solutions because the problem is too complex. Navigating viral emotions means we need to be aware of our own feelings and what is causing them, and we also need to be aware of our susceptibility to the emotions of others. We also need to accept that others influence us. Kravetz concludes, "Beneath the surface, we are all connected" (220). This idea might not be new. After all, Emerson explored in his writing about the concept of the oversoul. But Kravetz's psychological and sociological exploration of the way we are connected offers more explanation of how we are all connected. If social contagion is a part of the human experience, we need to learn how to live with it and fight it (when it's negative) in the best way we can, just as we have done with communicable diseases.
This book gave me a lot to think about, especially as I teach high school students like those who go to Gunn High School. Though we do need to be on guard for negative social contagion, such as the suicides that prompted Kravetz to explore the topics in this book, we can also channel social contagion positively to spread love and care for each other. In a discussion of the communicability of bravery and courage, Kravetz writes that "the trick to passing along lasting courage is one of overwhelming the system with examples of it, flooding the environment with models of generosity, authority, demonstrations of personal responsibility, and examples of calm in the heat of battle" (114). In the end, perhaps the best way to combat negative social contagions is to be what Kravetz calls the interrupter. We can do what we can to be the model of courage, bravery, kindness, compassion, and happiness. As Stephen King says, "We never know which lives we influence, or when, or why."
Rating:





From the Publisher
About Strange Contagion
• Hardcover: 288 pages
• Publisher: Harper Wave (June 27, 2017)
Picking up where The Tipping Point leaves off, respected journalist Lee Daniel Kravetz's Strange Contagion is a provocative look at both the science and lived experience of social contagion.
In 2009, tragedy struck the town of Palo Alto: A student from the local high school had died by suicide by stepping in front of an oncoming train. Grief-stricken, the community mourned what they thought was an isolated loss. Until, a few weeks later, it happened again. And again. And again. In six months, the high school lost five students to suicide at those train tracks.
A recent transplant to the community and a new father himself, Lee Daniel Kravetz's experience as a science journalist kicked in: what was causing this tragedy? More important, how was it possible that a suicide cluster could develop in a community of concerned, aware, hyper-vigilant adults?
The answer? Social contagion. We all know that ideas, emotions, and actions are communicable—from mirroring someone's posture to mimicking their speech patterns, we are all driven by unconscious motivations triggered by our environment. But when just the right physiological, psychological, and social factors come together, we get what Kravetz calls a "strange contagion": a perfect storm of highly common social viruses that, combined, form a highly volatile condition.
Strange Contagion is simultaneously a moving account of one community's tragedy and a rigorous investigation of social phenomenon, as Kravetz draws on research and insights from experts worldwide to unlock the mystery of how ideas spread, why they take hold, and offer thoughts on our responsibility to one another as citizens of a globally and perpetually connected world.

Purchase Links
About Lee Daniel Kravetz
Lee Daniel Kravetz has a master's degree in counseling psychology and is a graduate of the University of Missouri–Columbia School of Journalism. He has written for Psychology Today, the Huffington Post, and the New York Times, among other publications. He lives in the San Francisco Bay Area with his wife and children.
Find out more about Lee at his website, and connect with him on Facebook and Twitter.
Harper Collins provided me with a copy of this book in exchange for a fair and honest review. You can catch the reviews of other readers on the TLC Book Tour.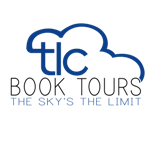 Tuesday, June 27th:Â A Bookish Affair
Wednesday, June 28th:Â Book Hooked Blog
Thursday, June 29th:Â A Lovely Bookshelf on the Wall
Friday, June 30th:Â Books & Tea
Tuesday, July 4th:Â Wining Wife
Tuesday, July 4th:Â From the TBR Pile
Wednesday, July 5th:Â Based on a True Story
Thursday, July 6th:Â Readaholic Zone
Thursday, July 6th:Â she treads softly
Friday, July 7th:Â Much Madness is Divinest Sense
Monday, July 10th:Â StephTheBookworm
Tuesday, July 11th:Â Kahakai Kitchen
Wednesday, July 12th:Â Books on the Table
Thursday, July 13th:Â Library of Clean Reads
TBD:Â Sapphire Ng