Happy New Year! As I usually do on the last day of the year, I'm posting a review of my year in reading. I took the trouble to make an image of my Goodreads Year in Books and then decided not to post it here. I guess I'm fickle.
First, some data:
I exceeded my reading goal of 50 books by one and read 51 books total.
I read 15,291 words, which was 2,956 fewer than last year. But I probably made that up quite easily and then some with grad school reading, which isn't counted.
That's an average of 300 pages per book; last year's average was 366 pages, so it looks like in general, more of the books I read were shorter. That makes sense to me, as I actively sought shorter books I could finish since I started graduate school. Longer books just seemed too daunting.
That works out to about 42 pages per day.
My shortest book was P is for Pterodactyl, which I didn't review. It's a children's book with 32 pages. My longest book, which I actually just finished in 2018 and started in 2017, was The Complete Sherlock Holmes, which I read for a 2017-2018 reading challenge.
The most popular book I read this year was The Great Gatsby, which 3,391,871 read. It's still so widely assigned in schools. I wonder how many students are posting on Goodreads? My least popular book was The Big Golden Book of Dinosaurs, which only 30 people read.
My progress with reading challenges was mixed. I only read 1 book for the Author Love Challenge. I just never did get around to reading the other James Baldwin books I wanted to read, but I am reading If Beale Street Could Talk right now. I came close to reading the 6 books I committed to reading for the Back to the Classics Challenge; I read a total of 5. Only one was not a re-read. I surpassed my commitment of 5 books for the British Books Challenge by reading 11. The Foodies Read Challenge was another close one: I read 5 out of the 6 books I committed to reading; 3 out of the 5 were cookbooks I read cover to cover. I also surpassed my commitment level of 5 books for the Historical Fiction Challenge at 7 books. I knew when I took on the Literary Voyage Around the World Challenge that I'd never complete it because the number of books minimum was too high, but I am proud of the fact that the books I read for the challenge represent 11 different countries. I almost completed the Monthly Motif Challenge. It shouldn't have done so, but the one motif that tripped me up was Vacation Reads. I just couldn't think of anything to count for that one. So I counted 11 out of 12 books I committed to reading. I only read 1 book for the R. I. P. Challenge this year. I committed to 4, so I didn't do well, but that was right when I was starting grad school and looking for balance with school, work, and life, so I can't feel bad about it. I finished the Chronological Sherlock Homes Challenge. I started it in January of 2017, so it was a matter of finishing the remaining stories. I committed to reading 10 books for the Share-a-Tea Challenge, but I ultimately gave up on that one because I just drink a ton of tea, but I don't drink a lot of different kinds, so it felt funny to say the same thing every time. I only counted 2 books for that one.
Of the 51 books I read, the stats further break down like so:
28 books of fiction
16 books of nonfiction
7 books of poetry or verse
No dramas
9 audio books
8 re-reads
No graphic novels/memoirs
2 children's picture books
2 YA/middle grade books
My favorites from selected categories are below with linked reviews if available or Amazon links if not—I didn't have as much time to blog when I started grad school.
Fiction
Nonfiction
Poetry
Audio
YA/Middle Grades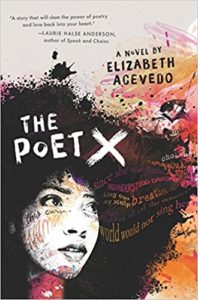 My least favorite books of the year were We Have Always Lived in the Castle, So Long and Thanks for All the Fish, and The Big Golden Book of Dinosaurs.
And finally, here is my map, which includes the settings or home base of the authors for each of the books I read:
Here's to a happy reading year in 2019!