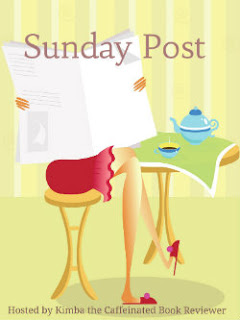 I have two days of professional development at school, and then school is out for me. My children are still in school until around the end of the month, however. I am also going on several professional development trips, including a multicultural teaching institute, the Kenyon Writer's Workshop for Teachers, and AP English Literature training. Busy summer! I have said it before, and I'll say it again, don't believe anyone who tells you that teachers don't work during the summer.
I just watched the most recent adaptation of Wuthering Heights directed by Andrea Arnold. Let me save you two hours of your life. Avoid it. While the scenery is certainly atmospheric, the movie captures nothing that makes the novel special, and, like many other adaptations, completely cuts out the Cathy/Linton/Hareton storyline. I don't know why movie adaptations consistently cut that part. It is the hopeful, redemptive part of the story. Ugh. As polarizing as that book can be, the movies are so much worse. I was bored watching this version. Bored! When it wasn't boring, it was plain weird.
This week I started listening to All the Bright Places by Jennifer Niven and narrated by Kirby Heyborne and Ariadne Meyers. Ariadne Meyers also narrated We Were Liars, which I finished last Sunday. So far, so good.
I added Tell the Wolves I'm Home by Carol Rifka Brunt to my TBR pile. What decided me there was seeing a really glowing recommendation, and I forget now who shared the recommendation.
I started an herb garden this weekend. I really hope something grows. My problem when I buy fresh herbs is that I don't use them up before they wilt in the fridge. I know I could freeze them, but I also have a small freezer. I think if I can get these herbs to come up, it could be quite a lot of fun to use them in cooking. I am growing Italian parsley, sweet basil, oregano, thyme, cilantro, and sage. I have a notorious brown thumb, so wish me luck. I will post pictures if and when anything starts growing.
The Sunday Post is a weekly meme hosted by Caffeinated Book Reviewer. It's a chance to share news, recap the past week on your blog, and showcase books and things we have received. See rules here: Sunday Post Meme.