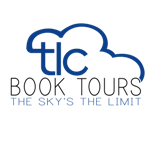 I'm glad I had the opportunity to read The Bitch is Back, edited by Cathi Hanauer for TLC Book Tours. First, I wanted to share my own thoughts about the book, and what follows is more information provided by the publishers.
I have not read The Bitch is in the House, to which The Bitch is Back is a sequel, but my understanding is that it, like The Bitch is Back, is a collection of essays written by women about "the face of womanhood at the beginning of a new millennium." Some of the original writers returned for The Bitch is Back, and a few of these returned to their original essays and reflected on the women they once were and the changes over the last 15 years.
If I had to guess, I'd say the audience for this book is women in their late thirties through their late sixties, and I fall in that bracket. As such, I felt like this book spoke to me in a way it might not speak to younger millennial women or older women. The essays in this book treat on subjects as diverse as marriage and parenting, divorce and adultery, transsexualism, homosexuality, domestic abuse, child abuse, arranged marriage, romance, aging, and sex. I found myself underlining lines and dogearing pages that spoke to me, both of which I rarely do when reading for pleasure. These bitches have a lot to say! They have many of the same fears and questions I do:
What, exactly, is menopause going to do to my body? And what about sex?
How do you keep a marriage going past its twentieth year?
What about aging? What can I expect?
They discuss these and other issues candidly in the essays. Some standouts for me included "Vagina Notwithstanding" by Jennifer Finney Boylan, in which Boylan discusses her transition from male to female and its impact on her marriage to a woman; "Coming of Age: Sex 102" by Sarah Crichton (and Sarah, if you see this, THANK YOU for the shopping recommendation—she, and anyone else who reads the essay, will get it), in which Crichton discusses sex after menopause and a long dry spell; "Living Alone: A Fantasy" by Sandra Tsing Loh, in which Loh discusses the end of her marriage and living with her boyfriend Charlie; and "Second Time Around" by Kate Christensen, in which Christensen discusses advocating for what you need out of marriage. I found nuggets of wisdom in most of the essays, however.
One criticism I have read of The Bitch in the House is that all of the writers were white women who wrote for a living and as such, the collective experience of womanhood wasn't represented. In The Bitch is Back, Cathi Hanauer appears to have attempted to answer that criticism with the inclusion of more women of color (though the bulk of the women seem to be white) and women in lower classes. As a result, the essays feel a bit uneven, but I think trying for diversity, even if it results in a bit of unevenness, is a worthy goal. It struck me that most of the women seemed to live in the northeast, and in New York and New England in particular, but I also live in New England—another area in which I related with the writers. I found the book to be enlightening and enjoyable. And I definitely wanted to go out for drinks with some of these ladies.
Read on to learn more about the book from TLC Book Tours and the publisher.
Rating:





Tour Schedule

Tuesday, September 27th: Dwell in Possibility
Wednesday, September 28th: G. Jacks Writes
Thursday, September 29th: Much Madness is Divinest Sense
Friday, September 30th: Doing Dewey
Monday, October 3rd: Thoughts On This 'n That
Tuesday, October 4th: Bibliotica
Wednesday, October 5th: Book Hooked Blog
Thursday, October 6th: In Bed with Books
Monday, October 10th: A Lovely Bookshelf on the Wall
Tuesday, October 11th: Stranded in Chaos
Thursday, October 13th: West Metro Mommy
About The Bitch is Back
Hardcover: 368 pages
Publisher: William Morrow (September 27, 2016)
More than a decade after the New York Times bestselling anthology The Bitch in the House spoke up loud and clear for a generation of young women, nine of the original contributors are back—along with sixteen captivating new voices—sharing their ruminations from an older, stronger, and wiser perspective about love, sex, work, family, independence, body-image, health, and aging: the critical flash points of women's lives today.
"Born out of anger," the essays in The Bitch in the House chronicled the face of womanhood at the beginning of a new millennium. Now those funny, smart, passionate contributors—today less bitter and resentful, and more confident, competent, and content—capture the spirit of post-feminism in this equally provocative, illuminating, and compelling companion anthology.
Having aged into their forties, fifties, and sixties, these "bitches"—bestselling authors, renowned journalists, and critically acclaimed novelists—are back . . . and better than ever. In The Bitch Is Back, Cathi Hanauer, Kate Christensen, Sarah Crichton, Debora Spar, Ann Hood, Veronica Chambers, and nineteen other women offer unique views on womanhood and feminism today. Some of the "original bitches" (OBs) revisit their earlier essays to reflect on their previous selves. All reveal how their lives have changed in the intervening years—whether they stayed coupled, left marriages, or had affairs; developed cancer or other physical challenges; coped with partners who strayed, died, or remained faithful; became full-time wage earners or homemakers; opened up their marriages; remained childless or became parents; or experienced other meaningful life transitions.
As a "new wave" of feminists begins to take center stage, this powerful, timely collection sheds a much-needed light on both past and present, offering understanding, compassion, and wisdom for modern women's lives, all the while pointing toward the exciting possibilities of tomorrow.

Purchase Links
About Cathi Hanauer