I love to do reading challenges! I will probably sign up for a few more if I find some that interest me.
This year, I want to try to focus on addressing the long list of books I have wanted to read for a while and books I already have on my shelves (I'm sure that will make my husband happy). To that end, I'm going to do the 2016 Mount TBR Challenge and the Shelf Love Challenge 2016.
I like to give myself some wiggle room, and it's hard for me to commit when I'm not sure what awesome books I might come across that are either not already on my TBR list or shelves, so I'm going with 12 books, Pike's Peak level, for the Mount TBR Challenge and 11-20 books ("pat your shelves on the back") for the Shelf Love Challenge.

I live in New England and love to read books set in my adopted home, so I was excited to find the Reading New England 2016 Challenge. I think I'll try for the Six-State Challenge of 6+ books set in New England, at least one for each state.
Finally, I'm also signing up again for the Reading England Challenge, though I'm pulling back a notch from this year because I think I should branch out and try to read books set in other places. I read a lot of books set in England. I think I'll commit to Level 2, 4-6 counties.
Stay tuned. Are you participating in any fun and interesting challenges? Please share!
Update 1/1/16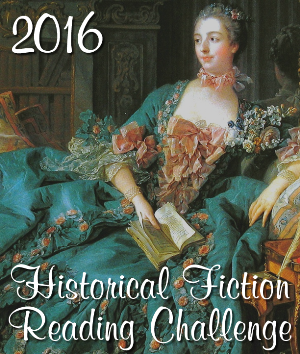 I am pleased to find that Passages to the Past is running the Historical Fiction Challenge again this year. I love this challenge. Historical fiction is my favorite genre. I am signing up for the Medieval Level of 15 books. I was able to achieve Medieval Level in 2015, but I didn't quite make Ancient History Level at 25 books. If it looks like I might be able to do that after all, I may change my goal, but for right now, I wanted to make sure my goal was reachable.