Kathleen Kent's novel The Wolves of Andover, also known as The Traitor's Wife, is something of a prequel to The Heretic's Daughter, a novel told from the viewpoint of Sarah Carrier, daughter of Martha Carrier, who was executed in the Salem Witch Trials. The Wolves of Andover tells the story of the courtship Thomas Carrier and Martha Allen alternating with the story of several conspirators of Charles II bound for America to find and capture the man who cut off the head of Charles I in the English Civil War.
As the story begins, Martha is sent to her cousin Prudence Taylor's house to serve as Prudence prepares to give birth to her third child. Her husband Daniel is often away on business, but two men, Thomas and John, work for Taylor household in the hopes of earning a piece of Taylor's land. Whispers surround Thomas Carrier. Some claim that he was the regicide, the man who wielded the very axe that struck King Charles's head from his shoulders. He is uncommonly tall and possessed of a quiet air of mystery. Martha soon finds herself in love with him. Meanwhile, several men in the employ of spy Tiernan Blood make their way across the Atlantic after a harrowing journey in an attempt to find the Welshman, known as Thomas Morgan, and capture him for execution in London. What they don't realize is that Oliver Cromwell's old followers have spies of their own, too.
One of the things I realized reading this book is that I have never really given a lot of thought to the ways in which the English Civil War created America, and (it could be argued) led to the American Revolution. Of course, I knew the early founders of Massachusetts were Puritans, and of course I knew Cromwell was a Puritan, too, but for some reason, perhaps because it's the story we always tell, I always pictured the Puritans who settled New England as religious dissidents instead of political ones. I don't think our own history plays up the role the Puritans played in the English Civil War very much, probably because the first group of Puritans to arrive in America came well before the English Civil War began; however, successive waves of Puritans arriving later must surely have included soldiers who fought with Cromwell, even if the greatest wave of Puritan migration occurred before the English Civil War. It certainly stands to reason that these early settlers had quarrels with the monarchy and that they passed their feelings down to their children and children's children.
I was able to hear Kathleen Kent speak at an English teachers' conference several years ago, so I know that she descends from the Carrier family, which is partly why the subject matter intrigues her. Though Martha Carrier's notoriety is more established, as a documented victim of the Salem Witch Trials, Thomas Carrier's is somewhat more speculative and based more on family and local legends.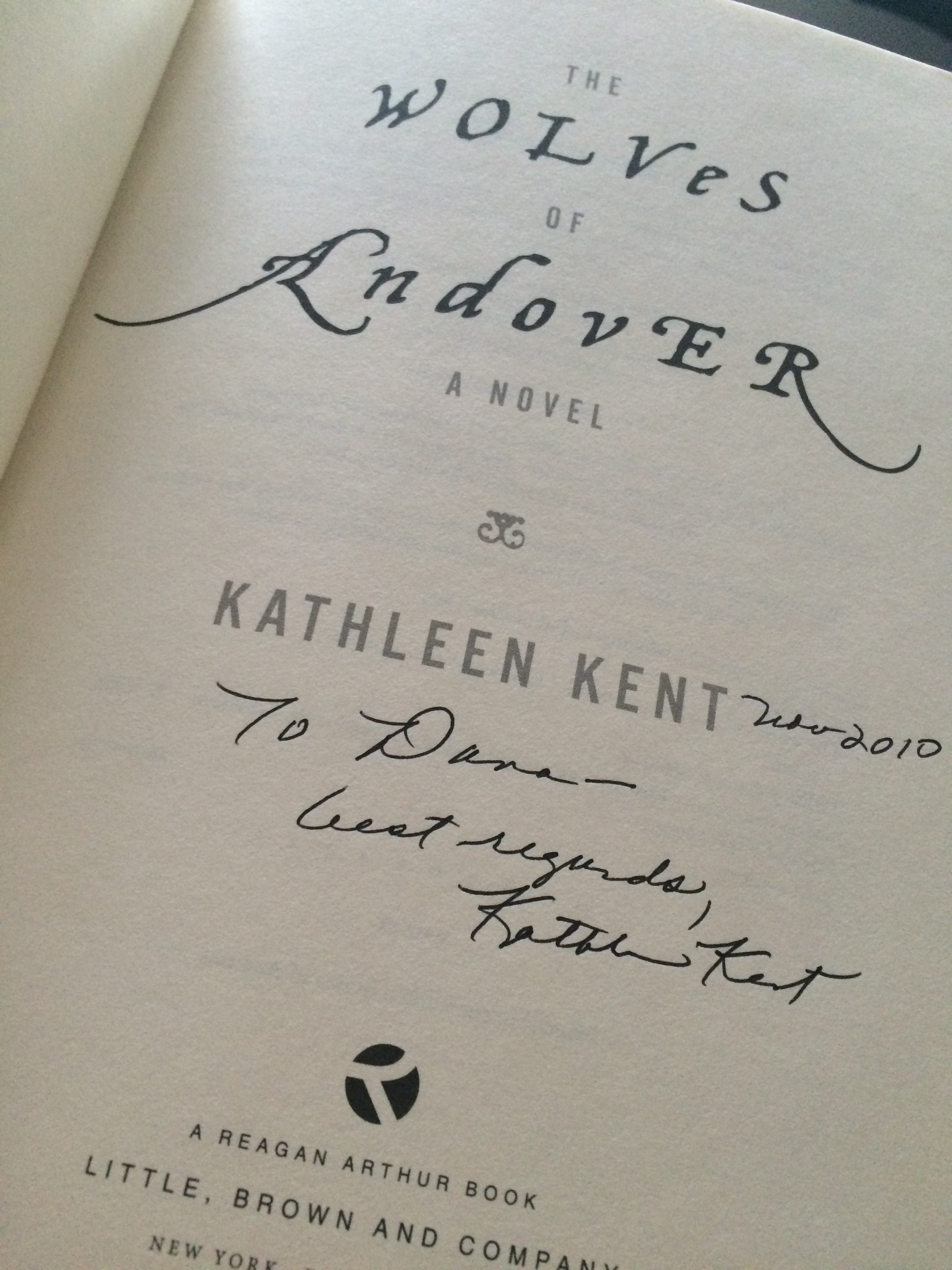 The violence in the book can be graphic, and I definitely was glad I was reading it instead of watching it, though nothing seemed so gratuitous that it strained credulity. The violence also offered an interesting contrast between the monarchists and the Puritans, who are painted as hardy survivalists, but ultimately peaceable and good people. To be fair, the monarchists presented are probably the worst sort of folks imaginable, but Charles II himself is not depicted in a good light (though I give props to the writer who does manage to make Charles II look like a fairly decent human being).
The stage for Martha Carrier's later accusation is deftly set as Martha comes across as contentious and headstrong (which is why she's not married at the book's beginning). Another spoilery incident I won't recount adds additional evidence to the pile.
Knowing how Martha Carrier's story will ultimately end lends sadness to this book, but Thomas Carrier emerges as quite the character, and one of those folks family historians love to weave tales around—a Welshman who changed his name and has mysterious antecedents, who was nearly seven feet tall, who lived to be about 109. He's a little hard to resist.
Upon its paperback release, the book's title was changed, hence the two names. Since it appears to be more readily available in paperback form, I have linked to that version of the book. To my knowledge, the title and cover design are the only changes made.
Rating:





---