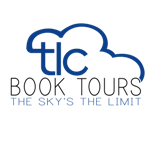 I've been seeing Ann Patchett's newest novel Commonwealth on all the "best of the fall" lists and displays in bookstores, so I was really excited to be among the first to read it, courtesy of the TLC Book Tours. I was also excited to read it because I really enjoyed State of Wonder. I haven't read her book Bel Canto, but I understand it's amazing.
Commonwealth begins at Franny Keating's christening party in Southern California, when Bert Cousins, attorney at the DA office, shows up uninvited with a bottle of gin that never seems to run out and the idea to make screwdrivers with oranges, abundant in the trees of suburban LA. Before long, Bert is Franny's stepfather. She and her older sister spend most of the year in Virginia, where Bert and Beverly, Franny's mother, move after their marriage. Meanwhile, Fix Keating, Franny's father, stays in California, close to where the Cousins children spend most of their year with their mother. However, during the summer, the families combine when the Cousins children fly out to Virginia to spend time with their father. Bert and Beverly, clearly worn out by caring for all six children at once, don't pay quite as much attention to the wild adventures the children undertake—an oversight that will prove disastrous and ripple through the family for decades. Years later, Franny meets renowned author Leon Posen, and her family story finds its way into his first novel in years.
This book flashes around in time and takes on different points of view, but for the most part, it is told by Franny. I am not sure if the revelations about Franny's family or the aftermath when they become the subject of Leon's book would have been as effective without time jumps, but all the same, it makes it more challenging to follow the plot. However, this book is much more about the characters and how they relate than it is about the plot. Some readers might want to return to other parts, and it's easy to miss a small but important detail. I did feel the plot meandered too much, and I kept looking for a great revelation or some major event that would tie the ends together in a grand theme, which I did see in State of Wonder. The writing at the sentence level was great—Patchett on form. Patchett pulls some sleight of hand with the pivotal event (I can't reveal too much) that seems unfair à  la Chekov's gun. Honestly, that particular choice somehow made the universe feel especially cruel. I'd be interested to see if other readers felt the same way. The novel takes a while to get into, but once it grabbed me, it was hard to put down. I wanted to find out how everything would end. The result didn't feel like a novel story—it felt more like a real family story, passed down over the years, with all the flaws, gaps, and drawbacks as well as all the great realism and importance that a family story is.
Rating:





Tour Schedule
Tuesday, September 13th: BookNAround
Wednesday, September 14th: Books and Bindings
Thursday, September 15th: Vox Libris
Friday, September 16th: Art @ Home
Friday, September 16th:Â 5 Minutes For Books
Monday, September 19th:Â A Bookish Way of Life
Wednesday, September 21st:Â A Chick Who Reads
Thursday, September 22nd: Tina Says…
Monday, September 26th:Â bookchickdi
Tuesday, September 27th:Â Books on the Table
Wednesday, September 28th: Cerebral Girl in a Redneck World
Thursday, September 29th:Â West Metro Mommy
Monday, October 3rd: Fictionophile
Tuesday, October 4th: Literary Quicksand
Tuesday, October 4th:Â Luxury Reading
Wednesday, October 5th: Much Madness is Divinest Sense
Thursday, October 6th: Lit and Life
Friday, October 7th: The Well-Read Redhead
Read on to learn more about the book from TLC Book Tours and the publisher.
About Commonwealth
Hardcover: 336 pages
Publisher: Harper (September 13, 2016)
The acclaimed, bestselling author—winner of the PEN/Faulkner Award and the Orange Prize—tells the enthralling story of how an unexpected romantic encounter irrevocably changes two families' lives.
One Sunday afternoon in Southern California, Bert Cousins shows up at Franny Keating's christening party uninvited. Before evening falls, he has kissed Franny's mother, Beverly—thus setting in motion the dissolution of their marriages and the joining of two families.
Spanning five decades, Commonwealth explores how this chance encounter reverberates through the lives of the four parents and six children involved. Spending summers together in Virginia, the Keating and Cousins children forge a lasting bond that is based on a shared disillusionment with their parents and the strange and genuine affection that grows up between them.
When, in her twenties, Franny begins an affair with the legendary author Leon Posen and tells him about her family, the story of her siblings is no longer hers to control. Their childhood becomes the basis for his wildly successful book, ultimately forcing them to come to terms with their losses, their guilt, and the deeply loyal connection they feel for one another.
Told with equal measures of humor and heartbreak, Commonwealth is a meditation on inspiration, interpretation, and the ownership of stories. It is a brilliant and tender tale of the far-reaching ties of love and responsibility that bind us together.
Purchase Links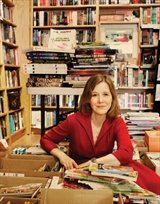 About Ann Patchett
Ann Patchett is the author of six novels and three books of nonfiction. She has won many prizes, including Britain's Orange Prize, the PEN/Faulkner Prize, and the Book Sense Book of the Year. Her work has been translated into more than thirty languages. She lives in Nashville, Tennessee, where she is the co-owner of Parnassus Books.
Find out more about Ann on her website and follow her bookstore, Parnassus Books, on Twitter.
Harper Collins was kind enough to send me an advance reader copy of the book in exchange for a fair and honest review.