This book has been on my radar since a colleague donated a copy to my classroom library. However, in the last few weeks, it was also chosen as the upper school summer reading selection at my school, so I would have had to read it this summer in any case. I bumped it up in my to-read queue.
Do you ever think that books come into our lives when we really need them? Sometimes I read the perfect book at the time when I absolutely need it, and this book was one of those books for me.
Everything I Never Told You is set in late 1970's Ohio. The Lee family is a Chinese-American family. Their middle child Lydia, the one upon whom the family pins most of their hopes and dreams, is missing. In fact, the family does not know and will not learn for a while that she is actually dead. The novel is the story of what happens to the family in the wake of Lydia's death as well as the story of all the events leading up to it. Each family member, including Lydia, suffers under the weight of the conversations they never had. At its heart, this book's strongest message is about the emotional damage caused when people don't communicate. However, for those who might be reluctant to pick up a book that might seem to be a downer, I'll share that there is a note of redemption for the family.
I connected strongly with this book because one of the biggest problems I have is that there are a lot of important conversations I have needed to have with people in my life, especially family, that I have not had. I haven't had these conversations for the same reasons as Lydia and all of the Lee family—fear. I carry the heavy weight of these conversations around inside me just like the Lee family did. I am learning that I need to change this behavior. This book is more than just a cautionary tale about the dangers of not having important conversations, but it was important for me to read at this time in my life for that reason.
We have recently suffered a tragic, sudden, and unexpected loss in our family as well. I don't feel right laying out in a book review. I don't know if that diminishes the loss or not. But having recently finished this book, this loss reminds me too that life is precious and fragile, and we are not promised time. We have to live the lives we want to live now and set aside the fears we have about others and what they will think. That includes family. Perhaps especially family. It's hard, but our lives are worth it.
Rating: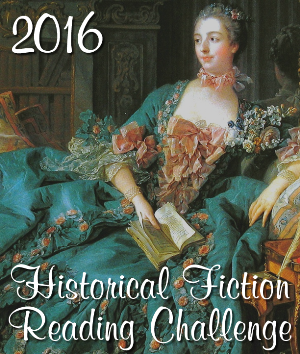 Set in the late 1970's, nearly 40 years ago now, this book counts toward the Historical Fiction Challenge.