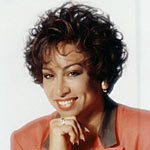 Valerie Jackson, whose husband Maynard Jackson was mayor of Atlanta, hosts a radio show on the local NPR affiliate, WABE, called Between the Lines. The show's focus is books and their authors. I listen to the show on a regular basis through my podcast subscription (iTunes link). If you are looking for a good book podcast, you really need to try this one out. Ms. Jackson is an excellent interviewer. She has a way of asking just the right questions and drawing her subject out. I invariably find I want to read the book that her subject is discussing. In fact, I am not a mystery reader, but her recent interview of Sue Grafton made me want to pick up her books.
The most recent podcast I listened to was Chris Bohjalian discussing his new novel Secrets of Eden. I have never read any of his books, but his description of this particular novel was fascinating.
Here is Bohjalian's introduction to his novel. It looks interesting—possible candidate for my TBR pile.