[amazon_image id="0312658664″ link="true" target="_blank" size="medium" class="alignleft"]The American Heiress: A Novel[/amazon_image]With Downton Abbey on hiatus, I've been going through withdrawal, and Daisy Goodwin's novel [amazon_link id="0312658664″ target="_blank" ]The American Heiress[/amazon_link] was like methadone. The American Heiress is the story of Cora Cash, daughter of a wealthy American flour company magnate. Cora is spoiled and rich; in the beginning of the novel, she compares herself to Emma Woodhouse. She is used to having her way. Her mother, ambitious and conniving, wants to see her daughter land a titled husband. Fate throws Cora quite literally in the path of Ivo Maltravers, Duke of Wareham. After a whirlwind courtship, Cora becomes the Duchess of Wareham, but she learns that accepting this title will mean she might have to give up more than she realized and live in a strange country with a man she barely knows.
The similarities between this novel and Downton Abbey are a little uncanny. Cora, like the character Cora on Downton Abbey, is a rich American heiress who marries a titled aristocrat from an old family in the UK. This novel takes place during the Gilded Age and is therefore set slightly before the events of Downton Abbey begin. I enjoyed Cora's mother-in-law, the Double Duchess—so-called because she married the Duke of Buckingham after the death of her husband, the former Duke of Wareham. It may be that Goodwin was thinking of Louisa Cavendish, Duchess of Devonshire, who was also known as the Double Duchess because she married both the Duke of Manchester and the Duke of Devonshire and lived during the right period (though she may have been a bit older than Goodwin's Double Duchess). Cora's own story calls to mind the real story of Consuelo Vanderbilt, who married the Duke of Marlborough. Consuelo Vanderbilt was, of course, a rich American heiress like Cora. Consuelo's real mother-in-law was none other than the Double Duchess, Louisa Cavendish, herself. If you are a fan of this period in history and like costume drama, you would probably like this novel. It was an engaging, quick read. I did not find Cora particularly likable because she was quite spoiled and melodramatic. It was hard to feel sorry for her for too long. However, despite a lack of sympathetic characters, I found the plot of the story held my interest. If I had cared about the characters a little more, I might have been somewhat disappointed in the ending, but I found that the ending was realistic, and I'm not sure I would have liked a different ending.
Some time ago, I asked readers if they wanted me to cast books, and this book is the first book I've had a chance to cast.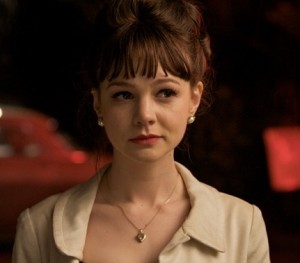 I could see Carey Mulligan as Cora Cash. She has the chestnut hair color and a certain naivete that could carry the part.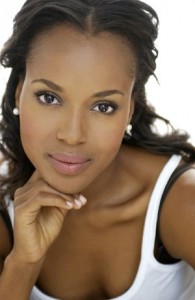 I like Kerry Washington as Bertha, Cora's maid.
Tom Hardy should play Ivo Maltravers, Duke of Wareham. The book refers often to Ivo's straight Roman nose and dark "gypsy" looks.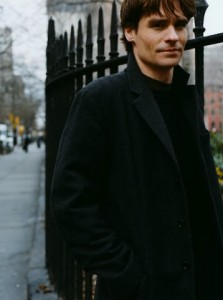 Robert Sean Leonard (slightly younger version) as Teddy Van Der Leyden, Cora's childhood sweetheart. I don't know why other than he looks like a Teddy Van Der Leyden.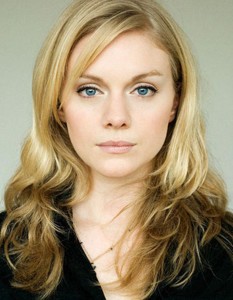 Christina Cole has the sort of slithery, catlike quality that Charlotte Beauchamp needs. Charlotte is a snake in the grass, y'all. And this gal would be perfect in the role.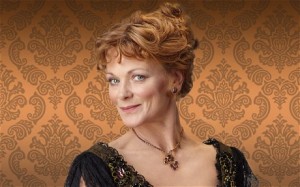 Samantha Bond was the only person I really cast in my head as I was reading. She is exactly how I imagined the Double Duchess. She would be so perfect!
Interesting side note (if you are still reading): The American Heiress is called My Last Duchess in UK. This title is, of course, an allusion to the Robert Browning poem. I like it, but after reading the novel, I'm not sure it's very descriptive of events in the book. I'm sure the title was changed because 1) the publisher thought Americans wouldn't get the reference and/or 2) the publisher thought Americans would like "American" in the title. Whatever.
Rating: