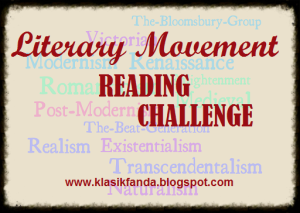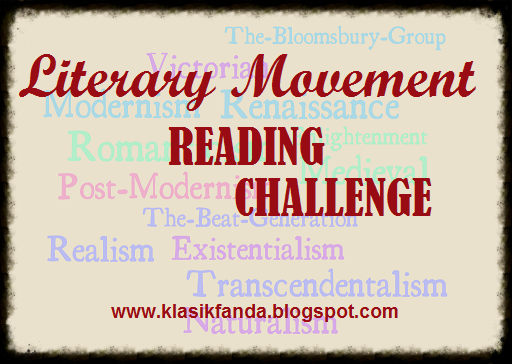 In the interest of planning ahead, I wanted to sketch out some ideas for The Literary Movement Reading Challenge.
January: Medieval—The Lais of Marie de France or re-read Beowulf
February: Renaissance—As You Like It, William Shakespeare
March: Enlightenment—Candide, Voltaire
April: Romanticism—The Annotated Wuthering Heights, Emily Brontë
May: Transcendentalism—Walden, Henry David Thoreau
June: Victorian—North and South by Elizabeth Gaskill
July: Realism—Middlemarch by George Eliot
August: Naturalism—The Age of Innocence by Edith Wharton
September: Existentialism—The Stranger, Albert Camus
October: Modernism—For Whom the Bell Tolls, Ernest Hemingway
November: The Beat Generation or the Bloomsbury Group—Mrs. Dalloway, Virginia Woolf
December: Postmodernism—Song of Solomon, Toni Morrison or Midnight's Children, Salman Rusdie
I first encountered The Lais of Marie de France in college in a course on medieval literature. I don't think we read all of them, though. A colleague of mine teaches Marie's Lais in his AP Literature class. I really enjoyed my visit to his class, and hearing his students discuss the Lais made me want to read them again. And I'm always up for Beowulf.
I really would like to read As You Like It because it's the one play mentioned in A Year in the Life of Shakespeare: 1599 that I haven't read. I haven't see a production of it, either. I know the basic story, and I know Rosalind is considered one of Shakespeare's greatest heroines. It's time to rectify the fact that I haven't read this one.
Likewise, I've not read Candide, Middlemarch, North and South, The Stranger, For Whom the Bell Tolls, Mrs. Dalloway, Song of Solomon, or Midnight's Children, and this challenge will give me a good excuse to do so. I have only read parts of Walden and The Age of Innocence, and this challenge also offers me a chance to finish these books.
I have read Wuthering Heights several times (it's my favorite book), and I purchased a beautiful new annotated edition. April is the cruelest month, as Eliot would say, and a perfect time to return to the Yorkshire moors.