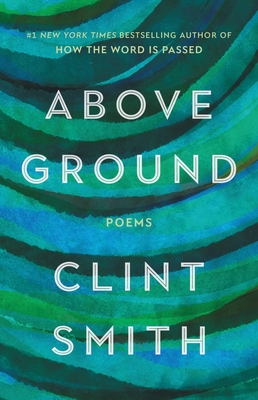 Above Ground
by
Clint Smith
on March 28, 2023
Genres:
Poetry
Pages:
128
Format:
Audio
,
Audiobook
,
Hardcover
Source:
Audible
Buy on Amazon
Goodreads

The number one New York Times bestselling author, intellectual, and spoken-word poet Clint Smith gives his devoted readers a collection of poetry straight from the heart. It is a meditation on the country he studies through the lens of all he has learned from fatherhood. The poems are manifestations of Smith's wisdom and latest observations, starting with the precarious birth of his son, to the current political and social state of the country, to childhood memories, and back again. Smith traverses the periods of his life from four different cities and the process of realizing what it means to build a life that orbits around his family. Amid all of it, he has watched as the country has been forced to confront the ugliest manifestations of itself, and he has thought about what it means to raise children amid the backdrop of political tumult. Smith is a poet who uses the form to interrogate his own autobiography and the state of the country today, affording those who prefer reading poetry a shot of news, and those who normally seek out nonfiction, some lyrical beauty. Above Ground is a lyrical, sometimes narrative work of poetry that follows from Smith's first book of poetry, Counting Descent.
I thoroughly enjoy everything Clint Smith writes. My students read Smith's previous collection Counting Descent, and we engage with his work in other ways over the course of the school year. I was very excited about this collection when I first heard about it and pre-ordered it from Loyalty Books in Silver Spring, MD, so I could get a personalized, signed copy. Smith is my favorite living poet, hands down. I love what he says about poetry in his guest spot on The Late Show.
I downloaded the audiobook to listen to Smith reading the poems as I followed in the book. I highly recommend you do the same because these poems are meant to be savored both in print and in Smith's reading voice.
Some of my favorites in the collection:
"When People Say 'We Have Made It Through Worse Before'"
"Your National Anthem"
"For Willie Francis, the First Known Person to Survive an Execution by Electric Chair, 1946"
"Roots"
"Pangaea"
"The New York Times Reports That 200 Civilians Have Just Been Killed by U.S. Military Air Strikes"
"Nomenclature"
"This Is an Incomplete List of All the Reasons I Know I Married the Right Person"
"We See Another School Shooting on the News"
"The Gun"
"Gold Stars"
"The Most Remarkable Thing About Dinosaurs"
"Ars Poetica"
"The Andromeda Galaxy Is the Closest Galaxy to Our Milky Way"
If that sounds like a lot, well, that's because this collection is incredible. I really liked all of the poems, but the list above stood out to me as I read.
April is National Poetry Month. Do yourself a favor and enjoy this new collection of poems by one of the greatest living poets.