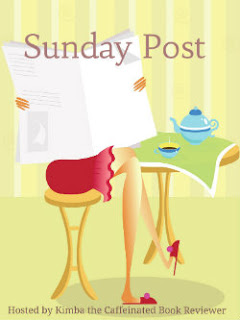 I'm very excited to have found a new-to-me book meme in the Sunday Post.
I discovered the that house that may have inspired Mr. Darcy's estate is for sale, and I was curious, so I did a quick Google search, and I thought I must have seen that house in a Jane Austen movie, but IMDb doesn't list the house as a shooting location for any of them. However, two of my favorite books, which I didn't know had been adapted for film, did appear as shooting locations: Jonathan Strange & Mr. Norrell and The Thirteenth Tale. What gives? Why are we not hearing about these movies/series in the US? Anyone know? If nothing else, the success of shows like Downton Abbey and Doctor Who must have proven we have fairly sizable appetite for British television over here in the States. I haven't heard a thing about either production. A quick Amazon search reveals you can purchase the The Thirteenth Tale as a DVD import, but it's pricey and most likely won't work with US DVD players. I really want to see it. It looks like maybe Jonathan Strange and Mr. Norrell will be on BBC America some time this year.
This week, I started reading Kathleen Kent's second novel, The Wolves of Andover, which appears to have been reissued and retitled The Traitor's Wife. Kathleen Kent's website doesn't explain the change in title. I had the opportunity to meet Kathleen Kent at an English teachers' conference some years ago, which is when I originally purchased this book—actually, now that I'm thinking, I can't remember if I did purchase it or if it was provided for free. In any case, I would had purchased it even if I hadn't gone to conference and met Kent because I enjoyed her first novel, The Heretic's Daughter. I suppose the change in title was meant to echo the title of that first novel, as both are about the Carrier family in Massachusetts. The first novel is mainly the story of Thomas and Martha Carrier's daughter, Sarah. Martha Carrier was one the accused in the Salem Witch Trials, and her children were made to testify against her. The Wolves of Andover or The Traitor's Wife is the story of how Thomas and Martha Carrier met and married. Here's the trailer:
I have had the book for a long time. I was able to get it signed, and it's dated, so you can see how long it was on my shelf before I picked it up: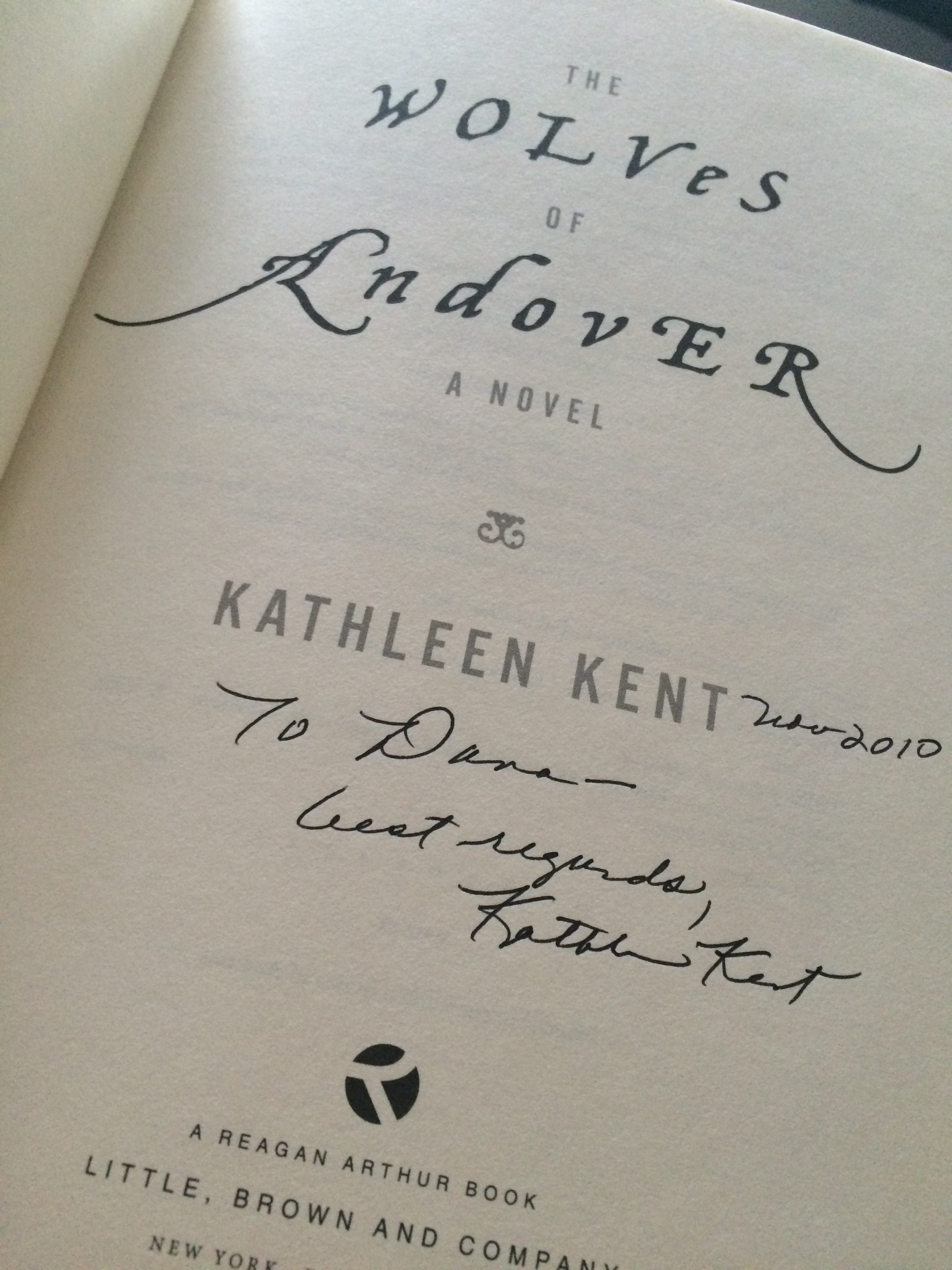 Kind of ridiculous, given I really do and did want to read it. I have had sort of a mediocre couple of reading years in 2013 and 2014, so I'm hoping 2015 will be better. So far, so good. I was able to complete three books and reviews during the first week of January:
I especially loved the first and third, which are new favorites.
I made a resolution, of sorts, to do more with this blog. I do review all the books I read, but aside from that, there isn't as much discussion of books and reading as I would like, so I hope that participating in a few weekly memes and sharing news, questions, and other reflections might help me. Every year, it seems, I rediscover some time in December, when I'm on winter break (which can't be a coincidence), how much I love writing on this blog. Then I get busy, and I don't read as much as I want to, and weeks go by with no updates. It doesn't have be all about reviews, and I often say that we make time for the things we value. If I truly value blogging here, I should make the time for it. I also need to give myself permission to make it whatever I like. It's a reading blog, yes, but it's also my blog, and if I want to write about other things, that should be okay. I second guess myself about writing on other topics a lot, however.
The Sunday Post is a weekly meme hosted by Caffeinated Book Reviewer. It's a chance to share news, recap the past week on your blog, and showcase books and things we have received. See rules here: Sunday Post Meme.