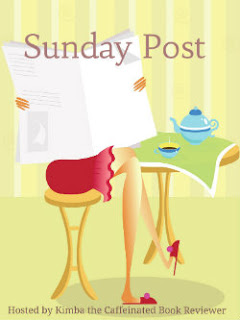 Worcester had 30.5 inches of snow as a result of the blizzard I mentioned last week. I had two snow days, and my kids had three. Another foot of snow is in our forecast for tomorrow. I'm not sure where we're going to put it. I already have a snow day tomorrow as well.
This week I finished William Shakespeare's Star Wars: Verily, A New Hope by Ian Doescher. I am close to finishing the audio book version of Diana Gabaldon's fifth Outlander book, The Fiery Cross. It's a long audio book. Well, all her books are long. This one is 55 hours and 34 minutes. I am 4 hours and 36 minutes away from being finished.
Now that February has arrived, I plan to read my next book in the Literary Movement Reading Challenge, a Renaissance book. I have chosen As You Like It. I haven't ever finished that play, and I have long wanted to.
I'm also still reading Christopher Moore's novel The Serpent of Venice. I am enjoying that one quite a bit. I won't be reviewing until February 17, no matter when I finish it, because I'm reading it as a part of TLC Book Tours, but a review will be coming soon. Next up, also as a TLC Book Tour selection, is The Tell-Tale Heart by Jill Dawson.
I'm still thinking of picking up either The Lotus Eaters, All the Bright Places, We Were Liars or Men Explain Things To Me after I finish The Tell-Tale Heart. I'm leaning more toward The Lotus Eaters than the other three mainly because 1) I already have it, and 2) I'm feeling in the mood for it right now.
The Sunday Post is a weekly meme hosted by Caffeinated Book Reviewer. It's a chance to share news, recap the past week on your blog, and showcase books and things we have received. See rules here: Sunday Post Meme.