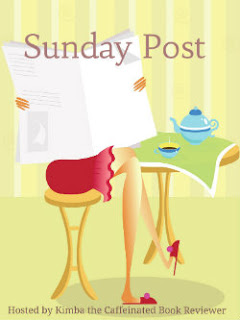 March 1 seems like a good time to reflect on how I'm doing with the various reading challenges I've taken on this year. As of today, I've completed nine books. The goal of the Outdo Yourself Challenge is to read more than the previous year. So far, I'm on track with that challenge. I don't think I have ever been in the position of having read nine books at the beginning of March before.
I've read four books for the Historical Fiction Challenge: Bring Up the Bodies, Hilary Mantel; The Wolves of Andover aka The Traitor's Wife, Kathleen Kent; The Fiery Cross, Diana Gabaldon; and The Serpent of Venice, Christopher Moore. I committed to reading ten historical fiction books for the challenge. I'm currently reading The Lotus Eaters by Tatjana Soli. I'm only a little over two chapters into it, but wow, what a beautifully written, gripping read so far. I have to read it in small sips, put it down and think about it, and plunge in again when I'm ready. I got a pencil and went back over the two chapters I had finished and underlined my favorite parts.
This is how the world ends in one instant and begins again in the next.
It seems early days to be predicting this will be my favorite read of the year, but perhaps not. It is gorgeous so far.
I've read three books for the Reading England Challenge:
I committed to reading twelve books for this challenge.
The Literary Movement Challenge involves reading at least one book a month for that month's movement. So far, I've read one selection each for the Middle Ages and for the Renaissance: The Lais of Marie de France and As You Like It by William Shakespeare. I committed to reading twelve books.
The Back to the Classics Challenge involves reading classic selections from various categories. I committed to nine books and have read two:
This week I posted reviews for As You Like It by William Shakespeare and The Tell-Tale Heart by Jill Dawson. I am about an hour away from finishing Neil Gaiman's Trigger Warning.
One last glimpse of The Lotus Eaters before I go.