It's finally peach season in New England. When I lived in Georgia, peach season started a little earlier in the summer, and I think it lasted longer, too. I went to the local pick-your-own and bought peaches, blackberries, and blueberries from their farm store. The peaches are juicy and delicious. I had two of them today!
I had been wanting to try the Peach-Bourbon Jam recipe from my America's Test Kitchen book on canning and preserving. I don't have permission to share the recipe publicly, but I took pictures of the process and results.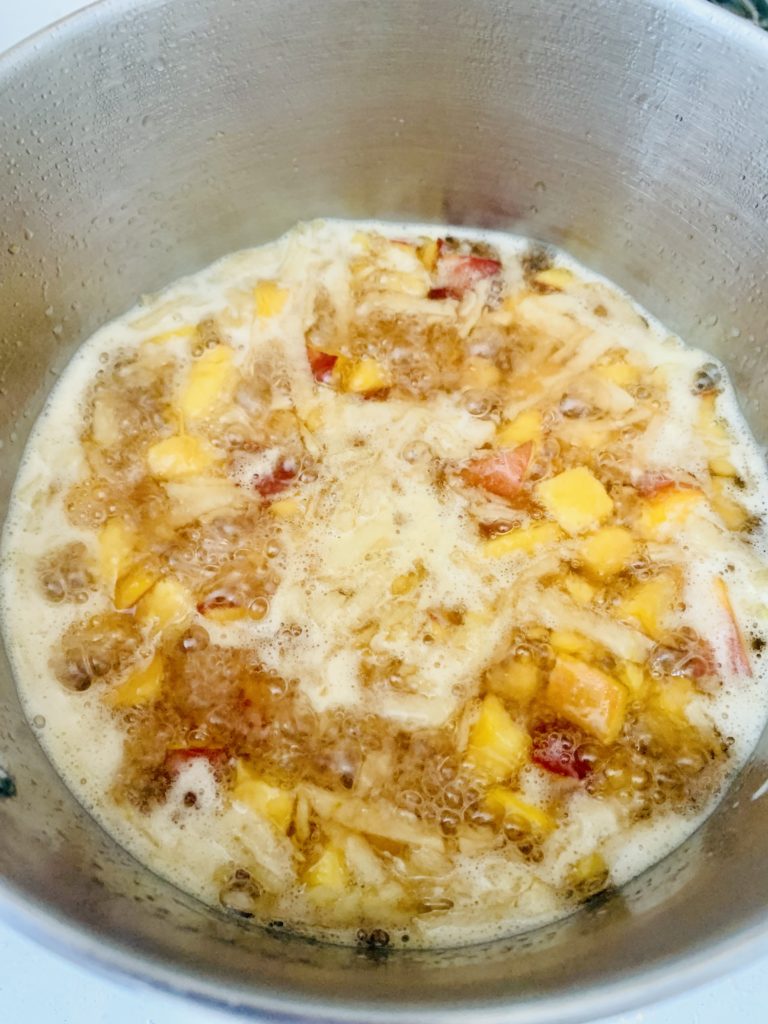 Look at that boil! I took a quick video of it to share with my sister.
You need to check to see if the jam is set before putting it in jars, so one way to test that is to put a small plate in the freezer while you're cooking the jam. Once the cooking is finished, take the plate out of the freezer, put a teaspoon of jam on it, and put it back in the freezer for two minutes. Take it out and run your finger through the jam. If it separates in a nice line, it's set. If it runs back after you swipe your finger, it needs to cook a little bit more.
This jam has a nice set.
I filled two jars. One thing I like about the ATK book is there are so many small-batch recipes. I only needed two peaches for this recipe.
There was enough jam in the pot coupled with the teaspoon tested on the plate to spread over a slice of bread, so I tried it. It's delicious.
Tomorrow I'm making biscuits. I can't wait for my husband to try this jam.