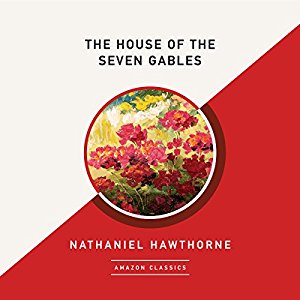 The House of the Seven Gables
by
Nathaniel Hawthorne
Published by
Brilliance Audio
on June 25th 2006
Genres:
Classic
Pages:
13
Format:
Audio
Goodreads

From the author of >The Scarlet Letter comes a landmark of American literature, an embodiment of the greed which can compel people to treacherous actions.

Hawthorne's The House of the Seven Gables is a study of guilt and renewal from generation to generation. At the time of the Salem witch trials, the patriarch of the Pyncheon family finds himself so covetous of his neighbor's property that he is led to sinister deeds, turning the community against his neighbor who is ultimately hanged for witchcraft. Though his plot to acquire the land is successful, the dying man's curse on the Pyncheon family comes true generation upon generation. That is, until six generations later when the long-hidden truth is revealed….

This novel is part of Brilliance Audio's extensive Classic Collection, bringing you timeless masterpieces that you and your family are sure to love.
My family visited the actual House of the Seven Gables some years ago.
I'm not sure how much resemblance the actual house shares with Nathaniel Hawthorne's fictional version, but ever since visiting the house, I've had Hawthorne's The House of the Seven Gables on my TBR pile. I picked it up to read some years ago and stalled out. My husband suggested we listen to it as we cook dinner, and I was game.
First, let me say the narrator, Buck Schirner, was great. His Hepzibah Pyncheon was brilliant. In theory, the story idea is intriguing as well: a house with a storied history, haunted by the ghosts of the past, including an accused Salem witch; a family curse. There are some genuinely good moments. As a whole, the book doesn't compare to The Scarlet Letter, or even to Hawthorne's short stories. After a certain point, I was just ready for it to be over, to be truthful. I don't know what it says that my favorite character is the little boy, Ned Higgins, who develops a taste for Hepzibah's gingerbread menagerie.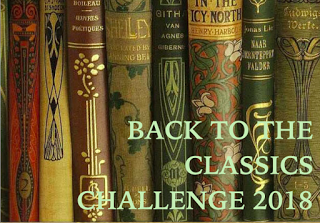 This book counts as my Nineteenth Century Classic for the Back to the Classics Challenge.