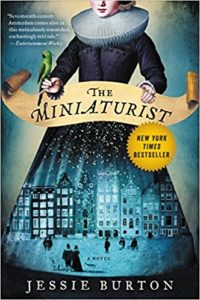 The Miniaturist
by
Jessie Burton
Published by
Ecco
on June 2nd 2015
Genres:
Historical Fiction
Pages:
416
Format:
E-Book
Buy on Amazon
Goodreads

Set in seventeenth-century Amsterdam—a city ruled by glittering wealth and oppressive religion—a masterful debut steeped in atmosphere and shimmering with mystery, in the tradition of Emma Donoghue, Sarah Waters, and Sarah Dunant.

"There is nothing hidden that will not be revealed . . ."

On a brisk autumn day in 1686, eighteen-year-old Nella Oortman arrives in Amsterdam to begin a new life as the wife of illustrious merchant trader Johannes Brandt. But her new home, while splendorous, is not welcoming. Johannes is kind yet distant, always locked in his study or at his warehouse office—leaving Nella alone with his sister, the sharp-tongued and forbidding Marin.

But Nella's world changes when Johannes presents her with an extraordinary wedding gift: a cabinet-sized replica of their home. To furnish her gift, Nella engages the services of a miniaturist—an elusive and enigmatic artist whose tiny creations mirror their real-life counterparts in eerie and unexpected ways . . .

Johannes' gift helps Nella to pierce the closed world of the Brandt household. But as she uncovers its unusual secrets, she begins to understand—and fear—the escalating dangers that await them all. In this repressively pious society where gold is worshipped second only to God, to be different is a threat to the moral fabric of society, and not even a man as rich as Johannes is safe. Only one person seems to see the fate that awaits them. Is the miniaturist the key to their salvation . . . or the architect of their destruction?

Enchanting, beautiful, and exquisitely suspenseful, The Miniaturist is a magnificent story of love and obsession, betrayal and retribution, appearance and truth.
I can't remember when I bought this book for my Kindle. I think maybe it was one of those deals, and the book had caught my eye in any case because of its cover. However, it looks like it's been shelved on Goodreads since June 2014, which is around the time it was released, I believe.
I read most of this book (nearly 2/3 of it) today in one pretty big gulp. It takes a little while to get going, but once it does, things seem to be happening left and right. The book feels well-researched, with strong historical details that ring true. The book even has a glossary detailing further information about economics and Dutch terms from the seventeenth century. The characters are also vivid and interesting. One thing that struck me as I finished this book is one constant in human history is man's inhumanity to man as well as the perseverance of strong women in the face of the world's cruelty. On the other hand, some details don't ring true—women characters in historical fiction are often more a reflection of our own times than theirs, and I can see why. I don't really want to read about a meek woman who keeps her mouth shut and does as she is told, either. Perhaps the least plausible aspect of the book is Nella's devotion to Johannes. He hasn't been all that great of a husband, truth be told. And while certain aspects of his behavior would be viewed differently today than in seventeenth-century Amsterdam, the way that he consistently ignores Nella and her feelings didn't engender a whole lot of sympathy from this reader.
Many times when I am reading a book, I am curious what others on Goodreads have to say about it, and in the case of this book, one reviewer noted she thought the conceit of the miniaturist was unnecessary. This might merit a spoiler alert, but really, we never do learn much about the strange miniaturist who knows so much about Nella's home and the dangers coming or what motivates the miniaturist, so in that sense, I can understand why some might consider the character unnecessary. I am undecided, myself. Mainly, I was curious as to what inspired the book, because it reads like something definitely inspired it, and I found this snippet from an interview Jessie Burton gave in advance of the BBC's miniseries based on The Miniaturist:
I was in Amsterdam on holiday. We went to the Rijksmuseum and that's where I first saw the real dolls' house, which is actually called a cabinet, which became the symbol of the novel and my point of focus for writing it. I was immediately struck by how beautiful it was and how imposing it was, as well as intricate and intimate. Then when I found out that the woman who owned it, Petronella Oortman, spent as much money on it as a real house, I became interested in the psychology of the cabinet house and what it symbolised, both in regards to the city of Amsterdam and this woman is her domestic, claustrophobic existence. It took her 19 years in total to complete it and she hired the services of over 800 craftsmen and women in the city of Amsterdam and beyond. In my mind's eye all I could see was one woman, Nella, turning up at this imposing merchant house in Amsterdam.
Using the real Petronella Oortman as inspiration, Burton invented Petronella Oortman Brandt. I didn't realize it had been made into a miniseries before searching for information about the book's inspiration. I don't believe the miniseries has been released in the USA.
In all, I enjoyed the book quite a bit for what it was—an interesting peek into the life of a merchant's wife in seventeenth-century Amsterdam rendered with some very nice passages of good writing.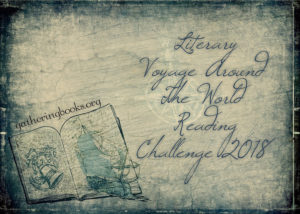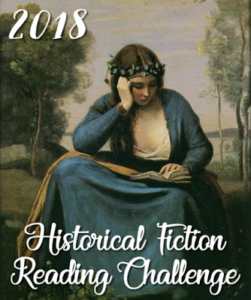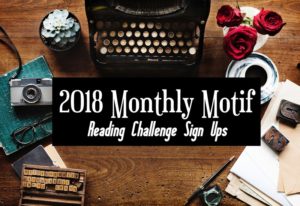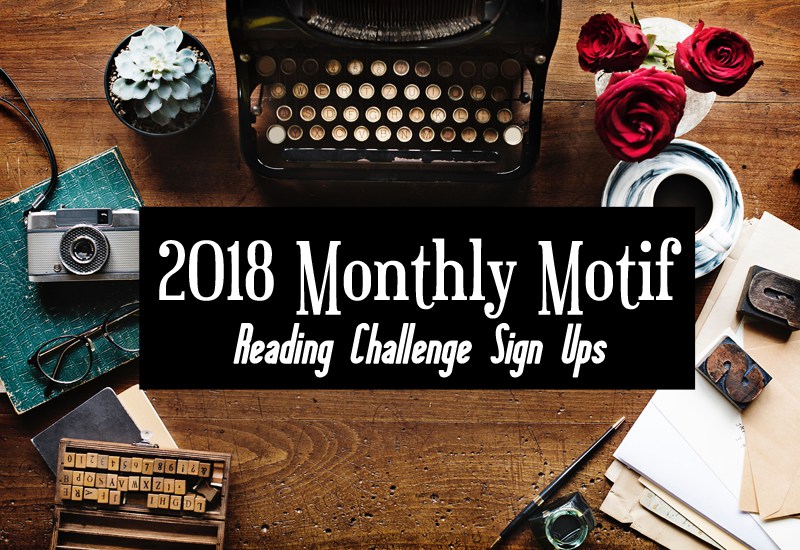 This book counts for the Literary Voyage Around the World Reading Challenge, the Historical Fiction Reading Challenge, and the Monthly Motif Reading Challenge due to its setting of seventeenth-century Amsterdam, Netherlands. March's motif for the latter challenge is "Travel the World."