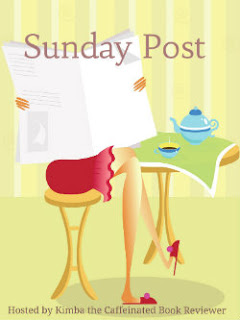 I usually review books in separate blog posts, but rather than write two, I'm rolling my review of Voltaire's Candide into this post.
First, I haven't done as much reading the last few days as I had done earlier in my spring break, which comes to an end today. My last few days of spring break I spent binge-watching UK episodes of Who Do You Think You Are?, which made me want to work a little bit on my own family history. I resurrected my family history blog after a three-year silence. I quite like learning about family history for the same reasons Stephen Fry describes in his own episode of Who Do You Think You Are?: 1) you learn a lot about who all these people are who make up who you are, and in turn, you learn a little bit about yourself, and 2) you learn about how history is not something that happens in some abstract way to other people—history happened to people in your family, and you have that personal connection to history. I also really love how it shows the ways in which we are all connected. It's a fun hobby, if time-consuming and hard to do when you can't really travel.
I did manage to finish listening to Stephen Fry read The Hitchhiker's Guide to the Galaxy this week. Loved it. I am thinking I might listen to the other books in the series. I started listening to Tina Fey's memoir Bossypants. I am enjoying that one quite a lot when I've had time to listen to it.
So, Candide. I understand this is not really a novel in the sense we think of them today, but more of a philosophical allegory. It tells the story of young Candide, who lives in an idyllic castle of Thunder-ten-tronckh in Westphalia and his instruction in Leibnizian optimism by his tutor, Pangloss. A series of rather unfortunate events follows after Candide is caught kissing Cunégonde, the beautiful daughter of the castle's baron. Of course, Candide is too low born to consort with Cunégonde, so he is banished from the castle and must make his way in the harsh world. And he goes pretty much everywhere, even El Dorado, never willing to let go of his optimism entirely until the end, when he and his friends decide to live the rest of their lives on a simple farm, and Candide concludes, "Il faut cultiver notre jardin." Often translated as "We must cultivate our garden." The translation I read renders it "We must work our land," as the translator argues the word garden in English doesn't tend to mean the same thing as Voltaire intended in describing the farm. Regardless, I see that statement as meaning we need to worry about ourselves and our small communities, but also that we should be happy with what we have and enjoy it for what it is. We need to work together to cultivate the good and weed out the bad. Candide finally has everything he wanted, but he no longer wants it. Is it the best of all possible worlds? No, but that doesn't seem to be something that really exists, as Candide only experienced the feeling that he was in the best of all possible worlds in a place that doesn't exist. He's become a realist.
The biggest problem I had with the story was the end. Cunégonde loses her looks, but noble Candide marries her anyway, though he no longer wants to. What the hell? So what that means to me is that all he ever really felt for her was infatuation and lust, and he expended a great deal of energy on it and went through a lot of trauma for it, too. Are women worthy of love only insofar as they are beautiful? Is that the only reason to love a woman? Are we supposed to admire Candide because he sticks to the original plan and marries Cunégonde even though she's ugly? Are we supposed to like him because he bucks up when the world hands him lemons? Bah. I realize we're supposed to put books squarely in the time in which they are historically set, but I was still quite bothered by the chauvinism and antisemitism in the book. Does it get a pass because it was written in the eighteenth century? I don't know. Part of me says that we give historical works like this a pass too often.
I wasn't bored while reading Candide, and it's quite a quick read. The story moves along and is tightly paced if not very descriptive, but as I said, it is not a novel in the sense we understand, and allegories are often about making another point besides telling a story. It's funny, too, and has some good (and some pretty dark) humor. Candide suffers just about every calamity Voltaire can think of, and none of it seems to have a point. Other than being rather appalled at how awful people can and have treated each other, I wasn't able to empathize much with Candide, and in the end, when he was no longer interested in Cunégonde because she wasn't beautiful anymore (especially given how much she suffered and how much effort she put into being true to him (notwithstanding constantly being raped and enslaved), I thought he was a shit. I'd have liked it better if she'd told him where he could get off with his pity marriage.
Rating: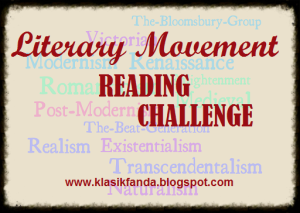 The Sunday Post is a weekly meme hosted by Caffeinated Book Reviewer. It's a chance to share news, recap the past week on your blog, and showcase books and things we have received. See rules here: Sunday Post Meme.