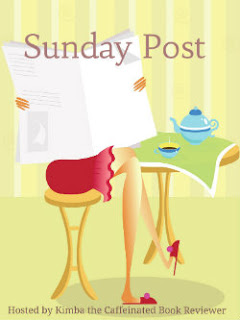 I finished reading Walden this afternoon. I had no idea it was going to be such a demanding read. I had only ever read excerpts of it (turns out, those would be the "good parts" versions). While I do completely get its importance in American literature, I can't exactly say I liked it. I liked parts of it. I didn't see the connections between the various chapters very well (and sometimes not even within the chapters themselves). It seemed a bit meandering. I know some criticize Thoreau because he was actually not that far from town, and he was fairly social (rather than living off on his own). I think he makes it relatively clear that he was not literally living a solitary life. I think was he was really after was trying to live as simply as he could. How much time he actually spent in the cabin he built, I don't really know, but it's clear he spent a lot of time there, and he seems to be actively trying on the clothes of hermit, even if he's not really one. But I don't really care about that, anyway. Some really interesting nuggets throughout, but as a whole, it didn't do it for me.
More irritating was trying to work the annotations in the Kindle version I bought. You'd think the notes would be in order (for instance, that note 73 would have followed note 72 in a given chapter). You would be wrong. That made it a real pain when I was trying to read notes that I had difficulty opening because they were either close to the edges of the Kindle page (and thus, all I could succeed in doing was turning the page) or when the hyperlinked text was only a small number, which even my small fingers couldn't seem to touch in order to activate the link. It was really frustrating. I am sure the index is quite good, but it's in the back before the notes and not so easy to navigate. Perhaps it's not necessary given the search feature in Kindle. And finally, I found a bunch of notes on the text that were never hyperlinked. Who knew those were even there? Also, some of the text was oddly laid down (half a word might be half a line beneath the other half). I don't know how that happens. I don't know if reading the paper version would be as frustrating or not.
Rating:





So, on to other things. I have not added any books to my TBR pile, which is probably a good thing given how slowly I'm reading the ones in my currently-reading pile. I spent three days this last week at a conference, and I am going to another one this coming Saturday. I am hoping I'll have time to write my usual blog post here next Sunday, but we will see what happens.
I am about an hour and a half from finishing All the Bright Places by Jennifer Niven. I might try to finish that one today, either making soap or doing dishes. Or both. Who knows. If I do finish it today, my review will likely appear on this blog tomorrow. I don't really like to post more than once a day.
So, what are you reading?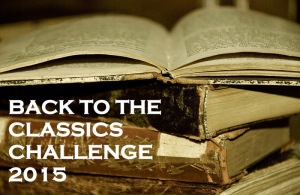 I am counting Walden as my Nonfiction Classic for the Back to the Classics Challenge. Just for my own reference, I'm making note of my progress on this challenge so far:
19th Century Classic
Very Long Classic Novel
Classic Novella
Classic with a Person's Name in the Title
Humorous or Satirical Classic
Forgotten Classic
Nonfiction Classic: Walden
Classic Children's Book
The Sunday Post is a weekly meme hosted by Caffeinated Book Reviewer. It's a chance to share news, recap the past week on your blog, and showcase books and things we have received. See rules here: Sunday Post Meme.