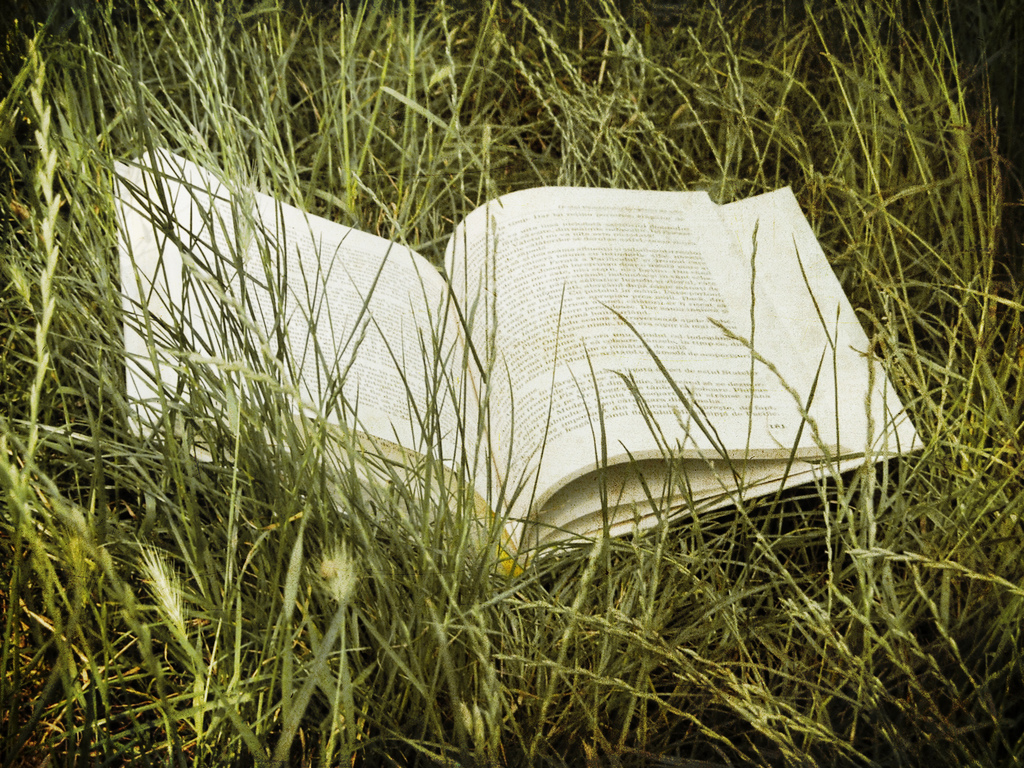 Spring finally appears to have sprung here in New England. We had an especially cold and long winter here. I haven't done a weekend reading update in quite some time. It is so typical of me to decide to do some sort of regular post and forget about it.
Right now, I'm reading several things: [amazon_link id="039332737X" target="_blank" ]Will in the World: How Shakespeare Became Shakespeare[/amazon_link] by Stephen Greenblatt, [amazon_link id="0060838655″ target="_blank" ]A People's History of the United States: 1492 to Present[/amazon_link] by Howard Zinn (just dipping in and out of that one), [amazon_link id="0062314610″ target="_blank" ]The Silver Chair (Chronicles of Narnia, HarperCollins Audio)[/amazon_link] by C. S. Lewis (meh so far), and [amazon_link id="0812981618″ target="_blank" ]Blood and Beauty: The Borgias; A Novel[/amazon_link] by Sarah Dunant (not hooking me, but not boring me).
The other day, I came across an article on NPR discussing this excellent cookbook collection curated by Amazon. I spent a long time poring through the regional cookbook selections, finding myself especially drawn to the historical cookbooks. What a find! I decided I must start collecting cookbooks and put the ones that interested me most in my wishlist. I especially liked the way the cookbooks were broken down by region, and I found myself drawn most to the collections from my adopted home of New England, my former home in the South, and my family connections and ancestral ties to Texas. I found the Southwest intriguing as well. Anyway, I think it's an excellent collection for a beginner to peruse, and I found that the methods of selection for the list interested me as well:
To develop the map, Malcolm started with books she personally liked, then James Beard and International Association of Culinary Professionals award winners, then historically significant ones like Fannie Farmer and the quintessential African-American from the 19th century: What Mrs. Fisher Knows About Old Southern Cooking, Soups, Pickles, Preserves, Etc. Then she threw in highly rated reader favorites. "Editorial selection criteria didn't have anything to do with sales," she says.
[amazon_image id="1449427537″ link="true" target="_blank" size="medium" class="alignleft"]The Animal Farm Buttermilk Cookbook: Recipes and Reflections from a Small Vermont Dairy[/amazon_image]The first book I ordered from the collection comes from New England. [amazon_link id="1449427537″ target="_blank" ]The Animal Farm Buttermilk Cookbook: Recipes and Reflections from a Small Vermont Dairy[/amazon_link] drew me because of its emphasis on one unusual ingredient. The book is especially praised in reviews for the ranch dressing and scalloped potato recipes. I am a huge fan of ranch dressing, and when you get it just right, it's amazing. The book also includes instructions on making butter and buttermilk. I actually already know how to make butter, but I was curious about making buttermilk. I know that some folks substitute buttermilk with milk and vinegar or lemon juice, and I am really, really hoping that is NOT the recipe. Surely not. Wouldn't that be kind of embarrassing in a cookbook like this? Anyway, I will find out later today, when FedEx brings the book.
So what are you reading?