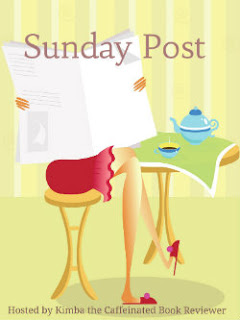 Ah, sweet Sunday, about halfway through my spring break. I'm curling up with a glass of wine at the end of the day. I usually try to write my Sunday Post blog earlier in the day.
This week, I finished and reviewed two books: The Lotus Eaters by Tatjana Soli and Trigger Warning by Neil Gaiman. I absolutely loved The Lotus Eaters; it prompted me to want to learn a little bit more about Vietnam. I've been watching a documentary on Netflix. I feel the documentary is barely scratching the surface. More reading might be necessary. You know, I have a clear memory of General Westmoreland visiting my high school in Anaheim. It must have been 1987 or 1988. We had some sort of assembly, and he talked to us. I had the distinct impression he was trying to defend himself, and I couldn't figure out why. I had no idea who he was, really. I wonder why in the world he came to speak at my school?
I started reading three books this week as well: Candide by Voltaire, The Hitchhiker's Guide to the Galaxy by Douglas Adams (audio book narrated by Stephen Fry), and Pleasantville by Attica Locke (TLC Book Tour; galley copy). I know what you're thinking: you haven't read Candide? You haven't even read The Hitchhiker's Guide to the Galaxy? Nope, I haven't read either, but I'm fixing it. I am really enjoying Hitchhiker's Guide. Stephen Fry is a perfect narrator.
Isn't it nice to be on spring break? I have all this time to read and watch documentaries on Netflix. I have been making a lot of soap this week, too. Most of it is for a wholesale customer, but I made a batch of Cedar & Saffron for my store. It smells great. Quite masculine. Those are safflower petals on the top. It won't be that pretty shade of yellow, sadly, once it hardens up. It will turn a brown color due to the fragrance. I hope it will be pretty.
Another thing I did this week is make a digital story about my grandmother, who taught herself to sew in the 1950's and established a nice sewing business in her home. You can watch the digital story here if you like.
I ordered this copy of Fiona Ritchie and Doug Orr's Wayfaring Strangers this week as well.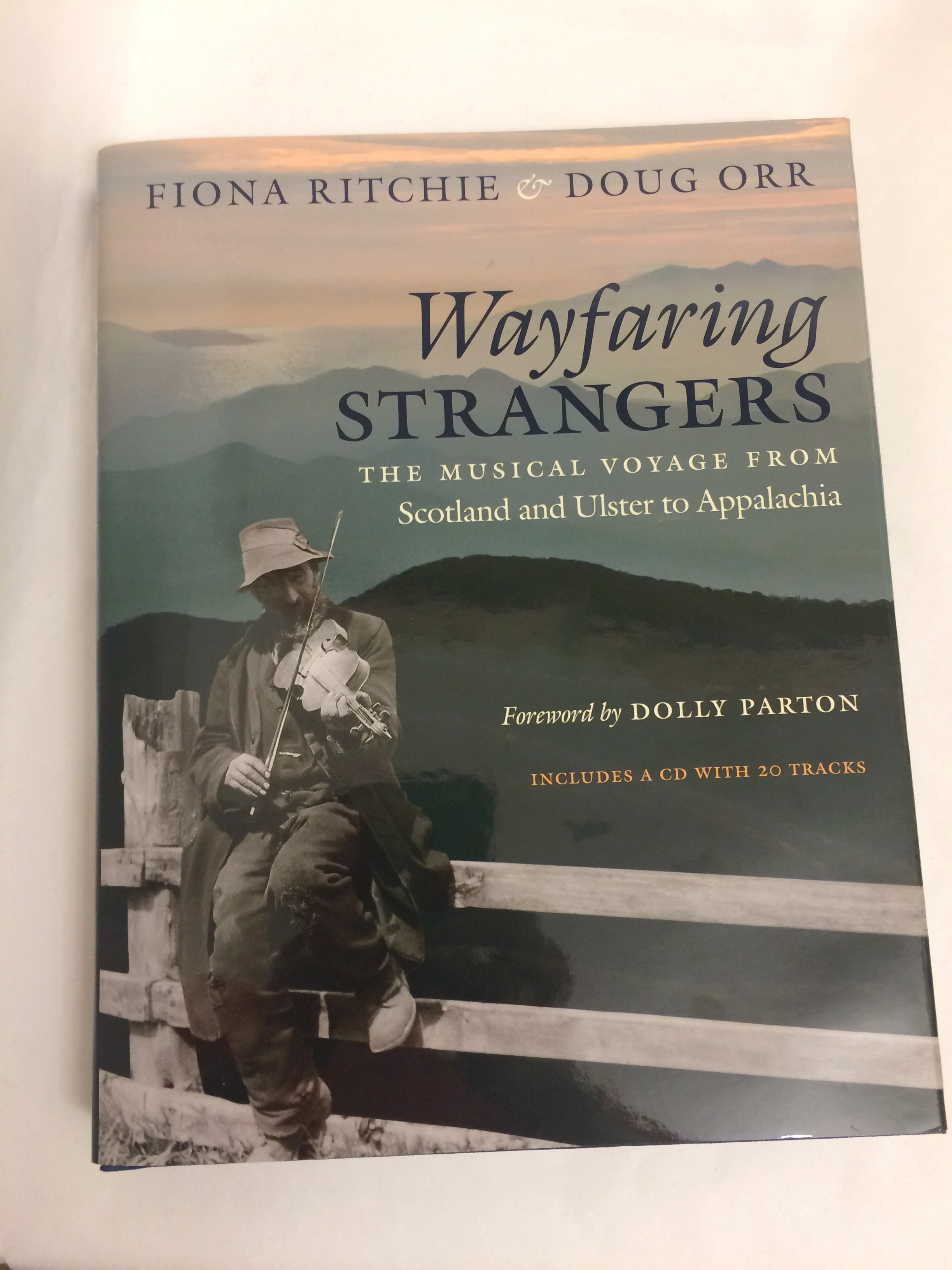 The book comes with a CD of music that includes music from artists on both sides of the Atlantic, including Dolly Parton and Dougie MacLean. I'm excited to dive into that one. I am particularly interested in the migration of music from Ulster and Scotland to Appalachia. I have ancestors that I'm quite sure were Ulster Scots, Irish, and Scots, and in some branches of my family, a strain of music runs in a thread in nearly every generation. I'm a musician. My uncle is a musician. My grandfather was a musician. His grandmother played the organ, as did her mother; his grandfather played the fiddle. My grandfather's grandmother had an ancestor who also played the fiddle. Perhaps this musical thread is one reason why I connected so strongly to Sharyn McCrumb's novel The Songcatcher. I am certain it's why I connect so strongly to Celtic and Appalachian music.
So that was my week. How was yours?
The Sunday Post is a weekly meme hosted by Caffeinated Book Reviewer. It's a chance to share news, recap the past week on your blog, and showcase books and things we have received. See rules here: Sunday Post Meme.