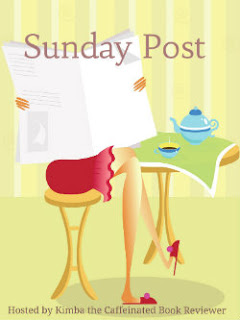 Happy Mother's Day to all the moms! I didn't get breakfast in bed, but I did make pancakes with my new griddle. I have to say that it was much easier. I have always hated making pancakes because you have to make them one or two at a time with a frying pan, but with a griddle, I was able to make them for the whole family in nothing flat.
I'm not sure if I have any other plans, aside from perhaps making some soap and also doing some reading. Speaking of soap, I'm giving away a bar of the Dead Sea Mud Spa Soap I just made. Head over to my soaping blog to check it out if you're interested. What are your Mother's Day plans?
It seems appropriate to start with a list of my favorite literary moms.
Best mom in my book is Molly Weasley. She not only keeps all the unruly Weasleys in line but also adopts Harry, too. And when Bellatrix Lestrange tries to attack Ginny, she famously intervenes, yelling, "Not my daughter, you bitch!" before destroying perhaps the most deranged and evil of Voldemort's Death Eaters. She's nurturing and bad-ass.
Hester Prynne devotes herself to Pearl and becomes a model mother even as her entire community is castigating her for having Pearl out of wedlock.
Scarlett O'Hara is devoted to her mother Ellen in Gone With the Wind, but let's get real—her mother is actually Mammy, and Mammy was the best mother for a headstrong, stubborn person like Scarlett.
Mrs. Quimby from Beverly Cleary's Ramona books. I think it's in Ramona and Her Mother when Ramona squeezes an entire tube of toothpaste into the sink, and her mother makes Ramona scoop it into a baggie. Ramona has to use that toothpaste until it's gone, while the rest of the family gets to use a brand new tube. Serves her right!
Marmee from Little Women whose reputation precedes her, as I still need to read this book. I know, right? How did that happen? I'm not sure. I promise to fix it soon. But the authorities say that Marmee is about as perfect as it's possible to be.
Bookish Updates for the week: I finished listening to Conversion by Katherine Howe and started listening to The End of the Affair by Graham Greene (read by THE Colin Firth). I have also started reading an annotated Walden by Henry David Thoreau, but truthfully, I might have started that last week rather than this week. Memory's fuzzy. I definitely started
Waking Up White, and Finding Myself in the Story of Race by Debby Irving this week, however.
I added the following books to my TBR pile:
And finally, U2 busking in the subway:
The Sunday Post is a weekly meme hosted by Caffeinated Book Reviewer. It's a chance to share news, recap the past week on your blog, and showcase books and things we have received. See rules here: Sunday Post Meme.