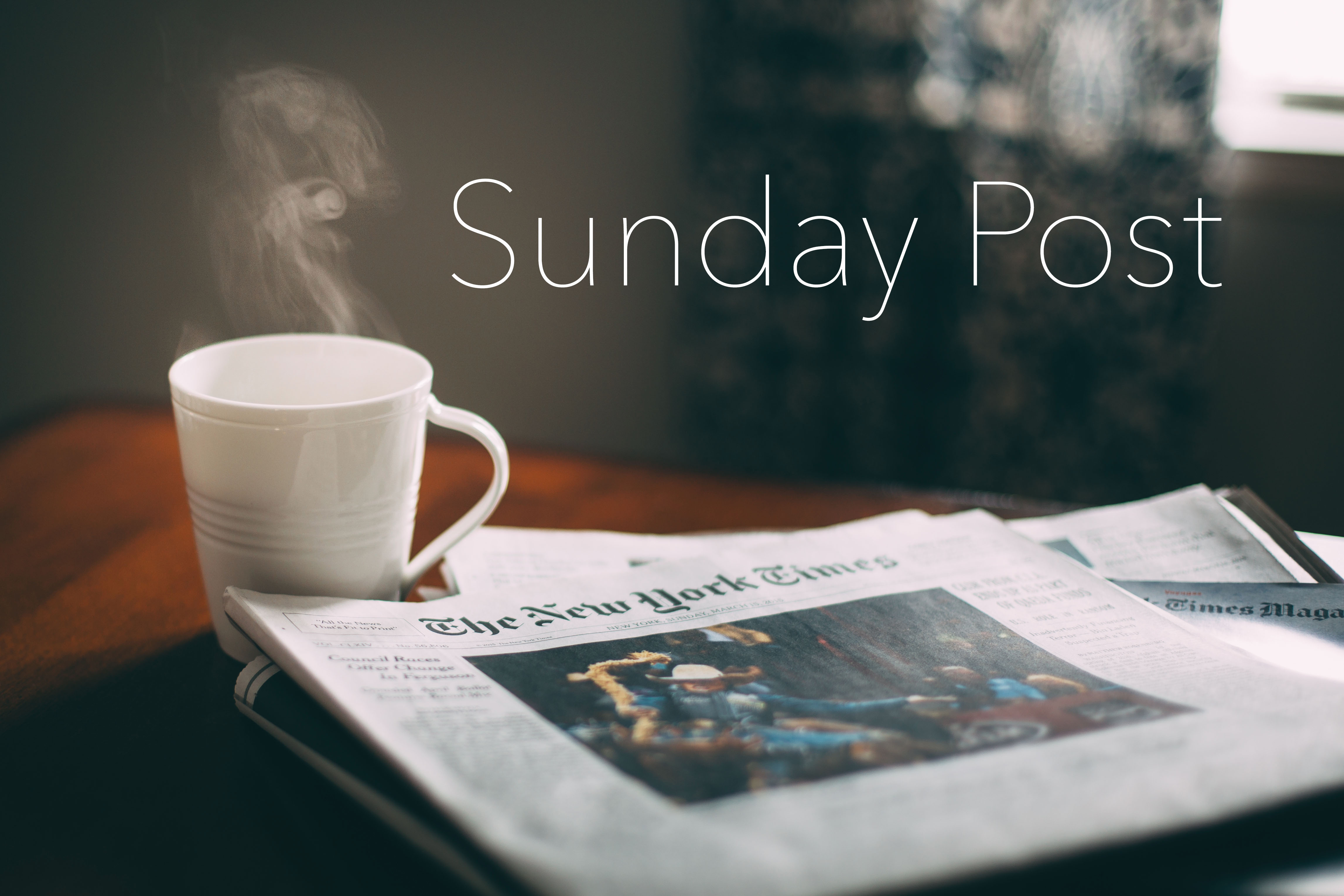 It has been a little while since I've written a Sunday Post entry. December proved to be a busy month, and I have to confess that time off on Sundays wasn't really spent writing and reflecting so much as trying to catch my breath before Monday.
I have been off work for a week's vacation and have one more week before returning. Aside from some grading, which I will need to make some time to do in the coming week, I was able to catch up before vacation. I've been doing quite a lot of baking, as I typically do over the holidays: gingerbread, cookies, scones on Christmas.
My husband is visiting his parents in Tennessee, and I know they'll be glad to visit with him. It's pretty quiet around here without him. Not that he makes a ton of noise or anything, but you know what I mean.
Meanwhile, I have been finishing books quickly. I finished the following books since my last Sunday Post entry:
I am in the middle of a re-read of Revolution by Jennifer Donnelly, this time as an audio book, and man, am I ever reminded of why I love that book so much. And yet again, it has reminded me of why the French Revolution is so endlessly fascinating. I am currently watching a History Channel documentary of the French Revolution on YouTube. I am reminded once again that I still haven't read Citizens: A Chronicle of the French Revolution by Simon Schama, though I have a hardcover copy, nor have I finished Marie Antoinette: The Journey by Antonia Fraser or Les Misérables by Victor Hugo. The Marie Antoinette biography has been in my sidebar for a long time. I would love to find another really good historical fiction book set in the French Revolution. I have already read Madame Tussaud by Michelle Moran. I am not sure about Hilary Mantel's novel A Place of Greater Safety. Have you read it? What did you think? I absolutely loved Wolf Hall and Bring Up the Bodies, but I wasn't sure about this one. The reviews are not as glowing, and it's a long book to commit to. I ought to just take the plunge. I've been thinking about reading it long enough.
I've had a quiet last Sunday of the year with my kids. All in all an enjoyable day reading and relaxing.
The Sunday Post is a weekly meme hosted by Caffeinated Book Reviewer. It's a chance to share news, recap the past week on your blog, and showcase books and things we have received. See rules here: Sunday Post Meme. Image adapted from Patrick on Flickr.