I have not blogged about my reading a very long time. It's been eventful around here. I took on extra duties at work, our cat passed away, we adopted kittens in August. Meet Velma and Daphne.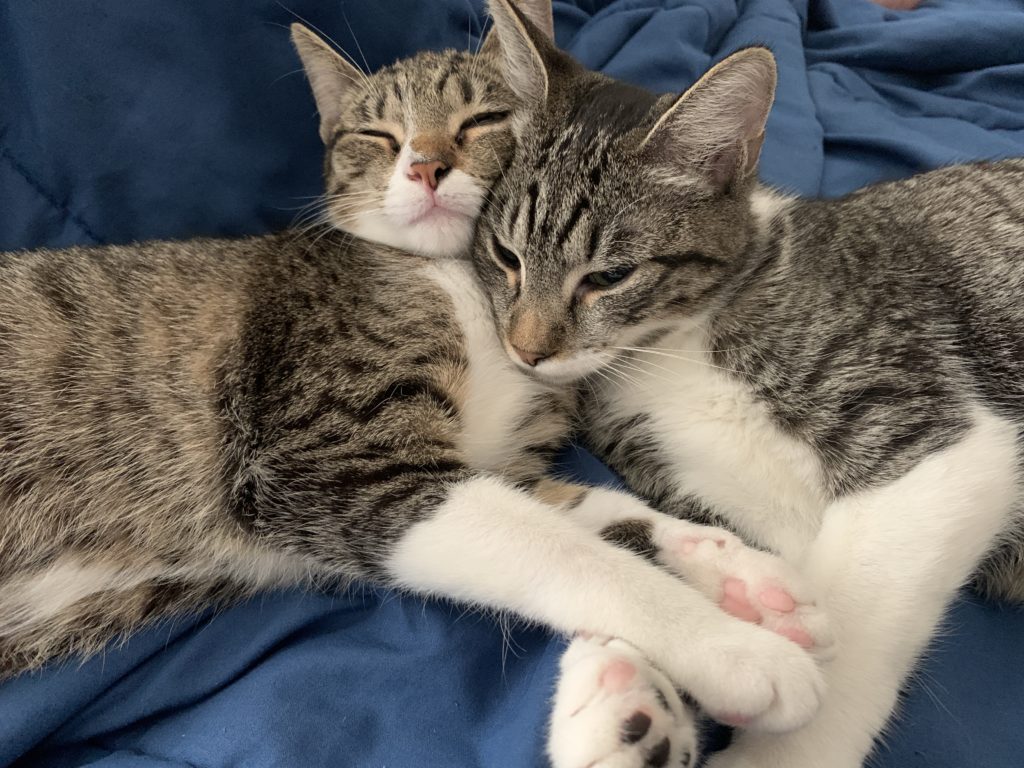 They are incredibly lovable and sweet. We adore them!
Here is a list of all the books I've read since I last wrote a review on my blog with a star-rating attached. I don't think I'll get around to reviewing these books. I started to write a catch-up post with reviews in September, and I was overwhelmed. Links go to Bookshop.org if you're interested in purchasing. I would earn a small commission.
Of these books, my two favorites are Circe and Surrender (big U2 fan here). I was slightly disappointed by The Brontë Myth because it focused almost entirely on Charlotte Brontë. Anne was entirely neglected and Emily nearly so. I get why: we just don't really know that much about them because they died before they became major literary stars whereas Charlotte survived long enough to see her fame blossom. I still gave the book 4 stars as it was informative. It wasn't in the same league as Miller's book about Keats. I thoroughly enjoyed both Madeline Miller books and plan to read more in that vein (seems like a burgeoning industry to retell Greek myths). I felt like The Invisible Life of Addie LaRue owed a little bit to the Doctor Who episode about Ashildr, introduced in the episode "The Woman Who Lived" (one of my all-time favorites episodes and characters).