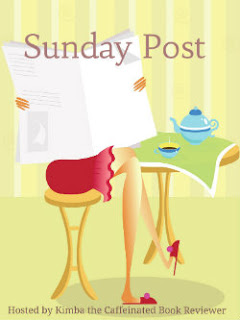 Tomorrow is our Summer Reading Festival at school. Our upper school's "all-school" (in quotation marks because the middle school read something different, so it's not technically all-school) read was Maus I and Maus II by Art Spiegelman, and we are inviting a guest speaker to discuss storytelling in general and the why this story was told in this way in particular. We have workshops planned as well, and I plan to lead one on the art and poetry of the children in the Terezin Ghetto / Concentration Camp. This morning I have been planning presentation of that workshop, which will feature a poetry writing workshop as well as an examination of the art and poetry of the children's work that is featured in the book I Never Saw Another Butterfly: Children's Drawings and Poems from the Terezin Concentration Camp, 1942-1944. It's astonishing that the children's work survived the war as a testament to their experiences, especially as almost all of the children who created the poems and art featured in the book later perished in Auschwitz. It will a sobering experience for our students, but it's also my hope that they will see how art and poetry help us hang on to our humanity, even in the bleakest of times.
In addition to I Never Saw Another Butterfly, this week I also finished my first book for the R. I. P. Challenge, This House is Haunted by John Boyne (who is perhaps most famous for The Boy in the Striped Pajamas). I have picked up both Things Half in Shadow by Alan Finn and Fiercombe Manor by Kate Riordan. I haven't read very far into either one. I seriously need to finish re-reading a few books for school, and I keep hoping time will be more available during my planning periods, but I haven't had a lot of luck there so far.
At this stage, I wanted to make an accounting of a couple of my reading challenges. First, I am going to up my Historical Fiction Reading Challenge from 10 books to 15, which is the Medieval Level. I have already read 13, so I have passed the threshold for the Renaissance Reader Level, and I believe I will read at least two more historical fiction books before the year is over. Whether I can increase from Medieval Level (15 books) to Ancient History (25) books, I doubt, but should it look like I'm getting close, I suppose I'll reconsider. The books I've read for the challenge so far include:
I am also making a record of the books I've read so far for the Reading England Challenge with their corresponding county (this is helping me keep it straight):
I set myself the goal of reading at least 12 different counties. Not sure I'll meet that goal, but I'm halfway there. I haven't counted any books set in Scotland or elsewhere in the UK. It is "Reading England" after all. The trouble is, so many of the books set in England are also set in London, and only one book per county, so all those other London books I've read don't count. Which is fine. I suspect that London is a bit like New York in terms of overused settings in England. When I was a kid, I remember feeling distinctly disgruntled by the fact that most of the books I read were set in New York. There are, after all, other places in America where things happen and where kids live (which was what I thought at the time). It makes sense that cities with the greatest population influence book settings. What we need to do as readers, if we want to branch out to other settings, is look for books set in these other places. Assuming I finish it, Fiercombe Manor can be my Gloucestershire book. As for others, I'll have to do some thinking, I suppose. I could certainly re-read Jane Austen books. She uses more rural settings, including Devonshire, Hertfordshire, Northamptonshire, Surrey, and Somerset (Bath). It has been a while since I read Jane Austen, too. Thinking about it. Finishing this particular challenge doesn't look promising, though.
In other news, the new season of Doctor Who is certainly off to a knuckle-biting start, and it will be interesting to see what they do with Clara in her last season. I was able to catch up on last season right before Netflix announced it was available for streaming. Netflix. Why do you do this to me? Anyway, the psychological question posed in the first episode is an intriguing one. If you ran into a genocidal maniac as a scared child on the field of battle, and you knew he was going to grow up to be a genocidal maniac, what would you do?
The Sunday Post is a weekly meme hosted by Caffeinated Book Reviewer. It's a chance to share news, recap the past week on your blog, and showcase books and things we have received. See rules here: Sunday Post Meme.